I found this at Reminder List's blog which has been merged with another blog and is now Miel et Lait.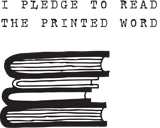 Just click the button to go to the website, read the statement and if you agree, grab one of many buttons to put on your website or blog!
This post is Copyright 2001-2012 SMS Book Reviews. Do not reproduce anything without permission.